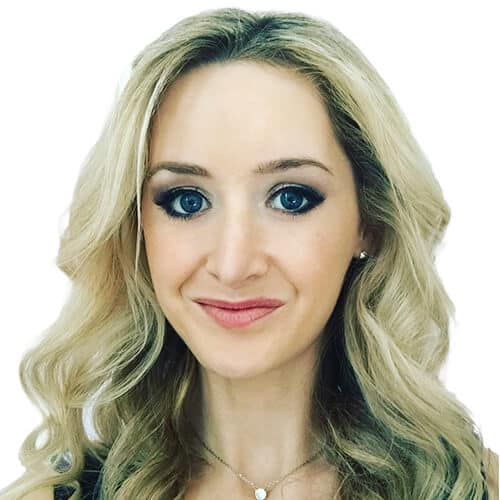 Dr. Becky Spelman
Counselling Psychologist
CBT, Psychodynamic & EMDR
Accreditation
Health & Care Professions Council (HCPC)
Registered Practitioner Psychologist & British Association for Behavioural and Cognitive Psychotherapies (BABCP)
British Psychological Society (BPS)
Clinics at
Online
Fees
£600 per session
£600 for couples
£500 via insurance
£2000 Medico Legal Reports
Age Group
18+
Health Insurance Registered with
AVIVA, Cigna, Vitality Health, Bupa UK, Bupa International, WPA, Exeter Family, Axa PPP, Allianz, Simply Health, Bupa Global and Healix
Download CV
View Professional Insurance
Dr Becky Spelman uses Psychodynamic Therapy, Cognitive Behavioural Therapy (CBT), Eye Movement Desensitisation Reprocessing, Dialectical Behaviour Therapy (DBT) and Mindfulness to treat a range of difficulties with a particular interest in Borderline Personality Disorder and the difficulties that go with this condition such as relationship difficulties, anxiety, depression, low-self esteem, social anxiety, fear of public speaking, fear of intimacy, interpersonal difficulties, anger, body image issues, eating disorders and addictions.
While Dr Becky has a great deal of experience working with anxiety and depression, the majority of her clients have borderline personality disorders traits however many don't meet the full criteria for the disorder. Often people will spend a year in treatment with Dr Becky in order to create significant changes in their life.
To enable Dr Becky to provide treatment to a wide range of people while also being a Director of a busy clinic she only carries out sessions over telephone or Skype. However she does not see any limitations in providing treatment in this way and often finds that telephone sessions helps people really focus on the content of the sessions without any visual distractions and this can help people retain information from their sessions. She also finds that telephone/skype sessions help people attend on time for their sessions as it removes any travel required.
The first 15 minutes chat, which comes at no charge is an opportunity for you explain your difficulties and receive or inquire about a diagnosis (if a diagnosis is required or would be helpful). Dr Becky will usually offer some useful insight in this first chat allowing a better understanding of where your difficulties have come from and how and why they are being maintained. She will also provide information about what the treatment involves. She will offer treatment based on what has helped her clients get the best results in the past and what seems best for you as an individual. She will advise you on approximately how many sessions it will take for you to see progress.
There is no obligation to continue after the initial consultation. If you decide to work together sessions are usually on a weekly basis and last 50 minutes. For issues that have started early in life, such as issues that have lead to a person having borderline traits, usually it's recommend that people attend for a minimum of 1 year.
Dr Becky is committed to Continuing Professional Development and keeping up to date with the best Psychotherapy treatment approaches. She abides by the Standards of Conduct Performance and Ethics in the Practice of Behavioural and Cognitive Psychotherapies of the British Association for Behavioural and Cognitive Psychotherapies (BABCP) and the Standards of the Health Professions Council (HPC).
Dr Becky has appeared a number of times in the media treating phobias, sleep disorders and other conditions.
Previous work
Television, Radio, Video & Articles
Book Appointment with Dr. Becky Spelman
Recent/Related Blog Posts
We've all been on the end of insincere apologies from time to time. Sometimes, we have to make peace through...
Read More
Boundaries aren't an aggressive measure. They're a completely normal and measured way of limiting our interaction when we feel being...
Read More